Well 2009 is finally here!!!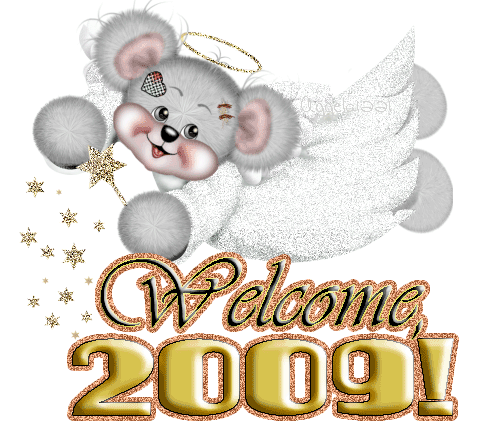 Well it's here 2009 and it seems like it took forever to get here. I'm so thankful to be alive to see another year. 2008 was a very hard year for me so many things went wrong and never seeming to get better. So for me 2009 I welcome it with lots of hopes and dreams. I have had a new lease on life about what it is I want and what it is I will do this year. I know for me I promise to live each day with joy and love giving life nothing but my Best! I didn't make any New Years resolutions this year because I feel that it's just a myth….in my heart I already know what it is I have to do. THIS WILL BE MY YEAR….WILL YOU MAKE IT YOURS!!
1) Finish getting my devices produced so they can get in the hands of our millions of children.
2) Smile at someone each day.
3) Cherish every moment with my children…for that times seems to be flying by so fast 🙁
4) Share much love with my husband letting him know that without him I would be lost.
5) Last but not least…Giving God all the credit for every area of my life.
So you see I'm ready for 2009 I feel this is my year to grow in every area…Business….Spirtuality…Love…Life. So I say to you….make a choice this year to make things work out for the good in every area of your life…..it's never to let to change anything!!
I'll see you soon with a new blog….COMING SOON…my new kids blog!!!