Teleflora says you're Special with a beautiful Breast Cancer Floral Arrangement!!

For more than 81 years Teleflora has been creating beautiful floral arrangements that have kept many smiles on their customer's faces! Each bouquet is fresh and delivered right to your door nationwide! This October Teleflora has created some very special Breast Cancer arrangements that will brighten any survivor or active stage breast cancer patient face.
This cause is near and dear to my heart because my family suffered a great deal with this disease. I had three sisters who were diagnosed with breast cancer, two we loss back to back and one who is a strong survivor to this day!
So when I reached out to Teleflora seeking to share a beautiful arraignment for my sister Kim, they were delighted to participate!! They sent me a beautiful flower bouquet that represented October Breast Cancer Month called Teleflora's Pink Grace Bouquet!

Do you know thousands of women are diagnosed daily with Breast Cancer!! Just the thought of hearing those words can take you over the top with lot of emotions.
This is why I wanted to do some special for my sister Kim this month. I'm sure everyday brings on lots of memories and struggles she and my sisters had to endure! The emotions of having three sisters were beyond my family and I imagination, it was one of the most difficult times in all our lives. Even though we know many women wearing those same shoes today, it's just so hard when it hits home. The pain for everyone becomes real and overwhelming!
When I shared the beautiful floral arrangement with Kim she smiled with such excitement and of course she was also appreciative of the thought! She mentioned she knew just where she would be placing them, on her kitchen table! This way when she enter her kitchen she will be confronted with the beautiful smell of flowers from Teleflora!!!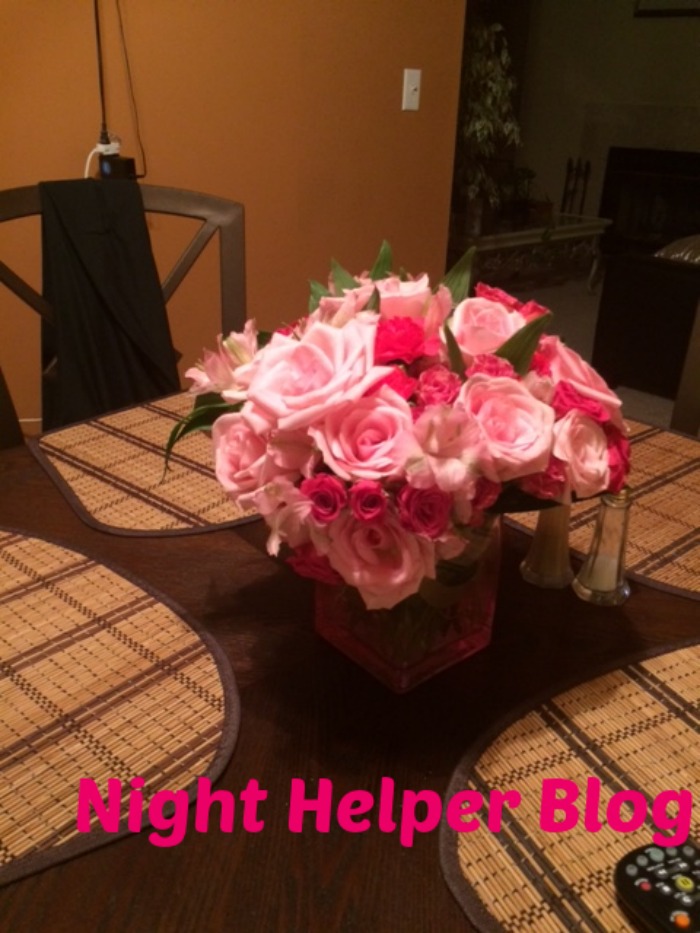 The Teleflora's Pink Grace Bouquet flowers arrived beautiful arranged with many colors of pink. The lovely bouquet includes pink roses, pink spray roses, hot pink carnations and soft pink alstroemeria accented with assorted greenery all placed in a pretty, charming, pink cube vase.
Teleflora recognizes the long battle that many of our Breast Cancer Women are enduring, this is why they have created some beautiful Breast Cancer fresh floral bouquets that can be delivered right to your home! They have also been kind enough to give one lucky reader a beautiful Teleflora Pink Bouquet!!

This is another pink beautiful bouquet from Telefora!!
Now it's your turn to share a very special Pink Teleflora Bouquet with one of your Breast Cancer Friends, Teleora has been kind enough to offer one lucky reader a $70 Pink Fresh Floral Arrangement so you can make their day "Special"!!
Enter below USA only!
You can visit Teleflora's to see their wide selection of beautiful bouquet arrangements for any occasion and remember to keep up with them via Facebook & Twitter!