Soft Scrub Advance Surface Cleansers & Polish review/giveaway
Once again Soft Scrub is rolling out another new line of cleansers called Soft Scrub Advance Surface.
This new cleansers was created to clean and polish granite and marble counter tops, glass cook tops and stainless steel.
It has the right formula that is sure to bring a shine to all those surfaces. Soft Scrub was kind enough to allow me to sample this brand.
Now I don't have granite nor marble counter tops so I decided to just try mine out on my counter where I had a few stains from this morning being that the Soft Scrub Advanced Surface is also a all purpose cleanser.
Between me and my husband I'm not sure who drops the most coffee on the counter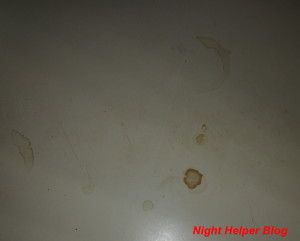 I wanted to see just how effective the Soft Scrub Advance Surface cleanser would be so I applied just a small amount to the counter.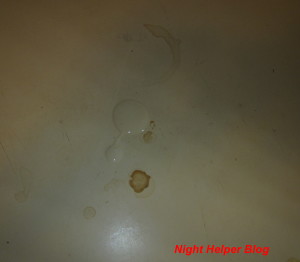 I figured there wasn't any need to squeeze out a lot. As you see the amount is very small but oh boy, it is very powerful!
It fights tough stains indeed, requires no rising, just a wipe with a damp cloth or sponge or paper towel. It lifted the stain really fast giving my counter top a clean surface plus a shine out of this world.
See for yourself——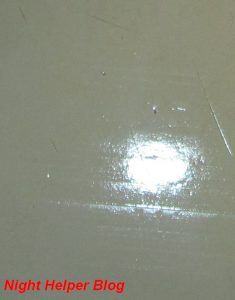 Spit clean like the old folks use to say…*smiling* and shinny like new money.
I really like the new Soft Scrub Advance Surface, if it cleaned my regular counter just think what it will do for those glass-top, granite and stainless steel.
You are definitely getting your money's worth when you purchase the Soft Scrub Advance Surface cleanser.
It's Tough on stains but Gentle on Surfaces!
Learn more here Soft Scrub, or better yet enter below to win your own sample to try.
(three winners, US only)
Disclaimer Statement
I was not compensated for this post, however I did receive a product sample from Soft Scrub. The opinions expressed in this post are 100% of my own and any product claim, quote or other representation about a product or service should be verified by the above mentioned store, PR,or product designer.