Radio Flyer's 25 Days of Holiday Giveaways, today you can enter to win a 3-In-1 Tailgater Wagon™ With Canopy @RadioFlyer
Radio Flyer's 25 Days of Holiday Giveaways  has started and "WOW" do they have some awesome products to giveaway! Trust me when I say, you don't want to miss this opportunity you can easily signup to win every day here.
Radio Flyer has been creating quality toys for many years and children, and adults love them! Their brand is well known all around the world for making children happy. For 100 years, countless voyages of childhood fantasy have been launched with Radio Flyer toys. Antonio Pasin created a legacy of toys that continue to spark the imagination, as Radio Flyer is rediscovered with each new generation.
I know my kids have had many toys from Radio Flyer and to this day, they still play with them! This is an AWESOME opportunity to win something cool and fun for your kids just in time for the Holidays!
Now todays Radio Flyer's giveaway will be one of their 3-In-1 Tailgater Wagon™ With Canopy
This 3-in-1 Tailgater Wagon with Canopy is designed as a full sized wagon for kids that folds compactly and offers maximum storage capacity. The stow away cooler caddy provides extra space for the family's cooler or other tailgating needs. With an easy one hand fold, you can take or store the wagon anywhere! The high seat backs and thick padded seats with seatbelts provide a comfortable ride while the safety straps and zippers transform the wagon into bench seating. The DuraClean fabric is durable and can be easily wiped clean. The wagon features 2 cup holders on the front, a UV protection canopy, and a magnet to hold the handle upright when not being used. Size: 52.4′ x 21.6′ x 32′. Color: Red.
Now remember you can only enter to win this cool wagon December 3rd only, and it's only one entry per person and duplicate entries will be voided. The form is very easy to fill out and make sure to visit their website every day until December 15th, that will be the last day for the Radio Flyer's 25 Days of Holiday Giveaway! 
If you just so happen to miss out on Radio Flyer's 25 Days of Holiday Giveaways, no worries you can Join the Radio Flyer Family for FREE SHIPPING with NO FEES!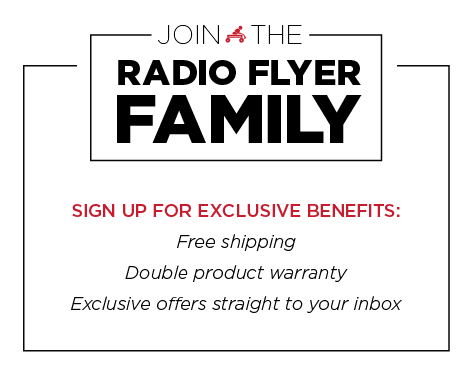 Well, GOOD LUCK on today's giveaway! Don't forget you can enter daily until December 15th!
Connect with  RADIO FLYER products via Website and Facebook also Twitter
Disclosure: Howdy everyone, I just wanted to inform you that I was compensated for this post. However, opinions expressed in this post are 100% my own. I am disclosing this in accordance with the FTC guidelines. All prize fulfillment will be provided by Sponsors.