Nutrisystem Week #15 #NSNation
Well it's week 14 for me and I lost another pound! I'm now down 14 pounds, so funny posting this since this is week 14 and I'm down 14 pounds. It still seems like it is taking me a long time to drop my weight and reach my goal.
It's still a plus for me, any weight drop is better then none. I changed my morning drink this morning I usually have a coffee protein drink but this morning was cold and I made me two cups of coffee. I just wanted to mix it up a little more.
Even to my food over the weekend and the first of this week I chose to eat salads. Now, I love my Nutristystem Pizza's but I think I have become burnt out on them. So I had salad instead!
Nutrisystem has been such a good help to me in this journey of losing my weight, they have staff has been supportive, the food is portioned just right. There are some meals I dislike but let me be totally honest, there are some I really enjoy eating.
I only have one more month left to go and I'm determined to keep up with my weight loss and making sure I watch what I eat. 14 pounds is great no matter how you look at it, it's 14 lbs of weight gone. I just purchased a new dress to wear to my nephews engagement party this Sat. and boy it looks so stunning on me. LOL
Let Nutrisystem help you look your best by dropping the pounds. Call them today at (1-866-241-6165) or visit their website and speak to a representative to help you set up your meal planning.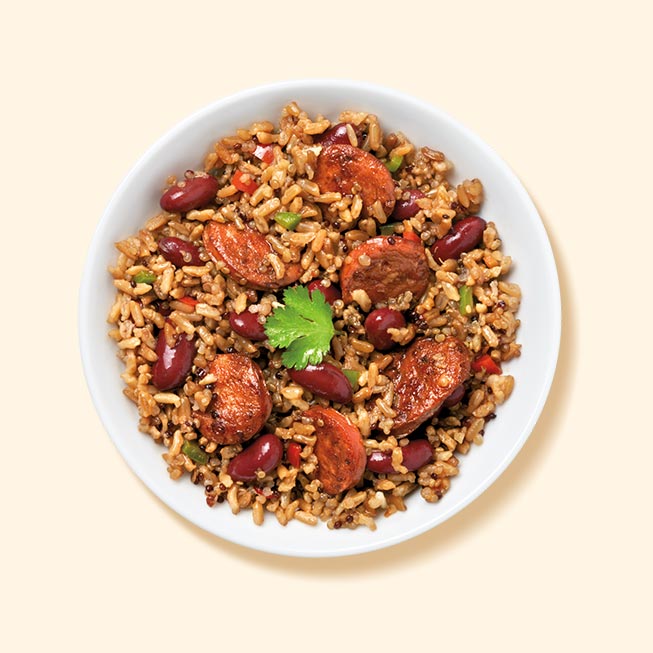 It's lunch time here so I have my lunch meal already waiting on me…..it will be "Red Beans and Rice"mmm mmm good!
Disclaimer Statement
The opinions are that of my own. Nutrisystem has given me samples to try and if any questions or concerns come up with this product please contact their PR department.