NASCAR Adventure Force Crash Racers Set. #KeepRacing
Since our world has been turned upside down many families are finding ways to stay entertained. Well, NASCAR and Walmart have collaborated on an initiative called #KeepRacing.
You see you and your family can now enjoy some NASCAR racing with this cool NASCAR Adventure Force Crash Racers Set.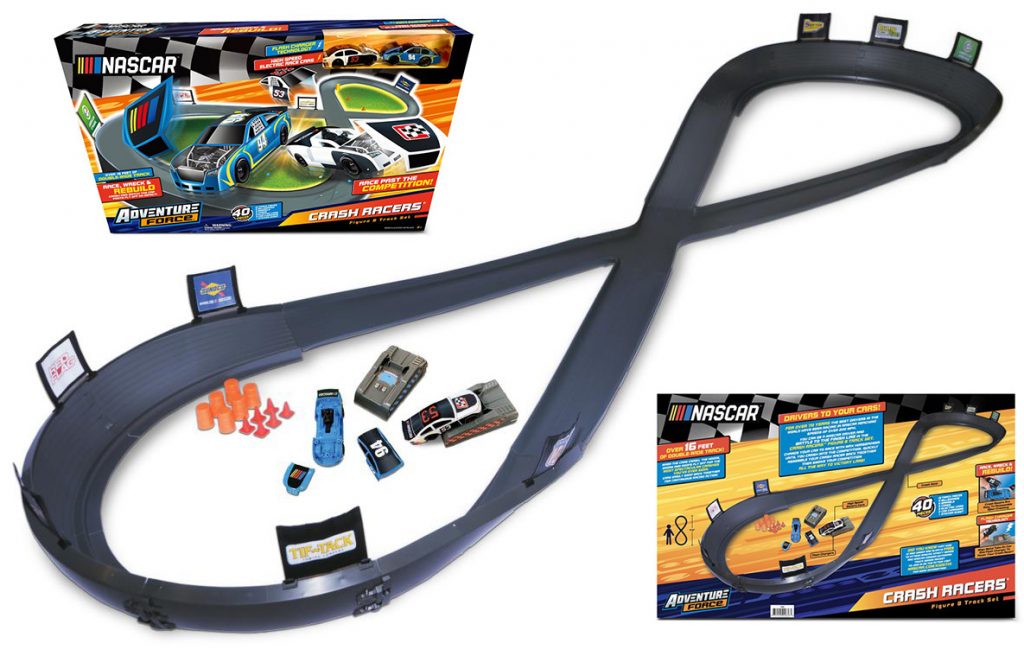 This  NASCAR Adventure Force Crash Racers Figure 8 Track Set comes with a 40-piece set that will allow your kids the ability to  race, crash, and rebuild their cars easily!
The double-wide plastic track measures about 16 feet and is designed into a "figure8 ", included also are two NASCAR racers with built-in electric motors, and a charging station for energy to blast off. Once racers have been charged, place them on the track and watch them Zoom, Zoom, Zoom around the track with full speed.
Kids will enjoy watching their racer run side by side hitting up every high loop with speed, and let's not forget watching their opponent wreck or fly off the track!
Don't worry if you wreck your racer, they just snap back into place and BOOM back on the track they go. So, you see if you love NASCAR you'll love the Adventure Force Crash Racers. All NASCAR fans can now engage with  this set until NASCAR comes back.
You can check out these cool/fun videos created by  Natalie Decker, Josh Williams and Ryan Vargas featuring Adventure Force Crash Racers.
But wait there's more! Far Out Toys wanted to make sure that you too get a chance to enjoy some NASCAR fun. They have offered to giveaway one NASCAR Adventure Force Crash Racers to one lucky reader.
Click Here
Disclaimer: We received a NASCAR Adventure Force Crash Racer to facilitate this post.