LightHeaded Beds, the bed that brings your image to life!
Mommy say hello to one of the coolest, creative,  high quality beds you've ever seen. Welcome to the LightHeaded Beds.com Edgewood Sleigh Bed! My youngest daughter has been on me and her father for months about rearranging her bedroom with new accessories, and even getting her a new bed.
When I was contacted by LightHead Beds.com, I was ecstatic and so was she. I have seen these awesome beds around the internet and yes, they peaked my interest the moment I saw them.
I browsed throughout their site and found the bed I wanted to order for her bedroom. Within a few days her bed was delivered right to my door, from there my daughter and I waited for my husband to come home to put it together. It took him a little over 30 minutes to put all the pieces together which by the way were not many at all.
Everything we need was included; we ordered our bed from Hayneedle.com, who delivered it quickly. Their customer service personal was very helpful when I enquired about a few things about the bed!
Before we get started as to showing you her wonderful bed, let me inform you more about the LightHeaded Beds.com  beds.
LightHeaded Beds.com are sturdy, unique, stylish, and high-quality beds that featured a backlit headboard that holds an image, which illuminates a room and dims so your child can have their own personal night-light.
Each bed comes with images that can be customized with your own photographs, or you can select from LightHeaded Beds. com gallery of images such as: Moon and Stars, Sports, Art, Animals, Holidays, Disney, and Marvel. Actually, there are hundreds of images to choose from.
My daughter is fascinated with planets and stars; therefore, she selected the Planets and Stars which retails for $19.95.
As I stated above, there's so many images I'm sure your child will find interesting. One images that will make his or her bed complete.
Now lets get to her bed! Lex selected the Edgewood Bed Satin Black. And WOW, is it beautiful! It didn't take too long at all to complete the bed: everything we needed was right in the box. Before we knew it the bed was up and ready, she could not wait to turn the image on!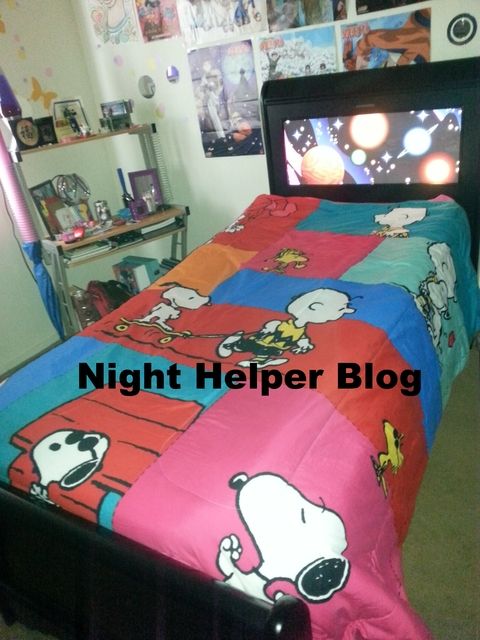 When I looked over at her all I could see was a wide smile on my daughter's face. One of the biggest smiles I"ve seen in a long time. She was so excited that she called her sister to inform her that their Dad had put the bed together. Lex even took pictures and sent them off. LOL!!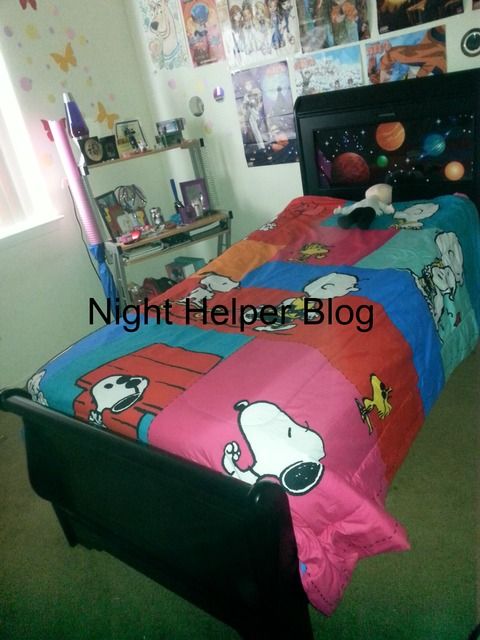 The LightHeaded bed is absolutely stunning and very sturdy. It is made of good Heirloom quality solid wood construction, real wood veneers with multi-step durable, and non-toxic finish. Each LightHeaded Bed has been Safety tested and passed by the UL and Consumer Product Safety Commission guidelines.
The footboard has a built in concealed storage for up to 25 HeadLight™ Images. The images are very easy to install and remove from the headboard base!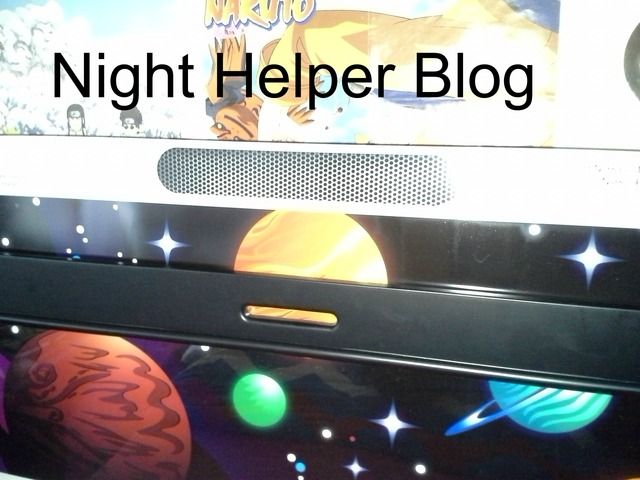 The LightHeaded Beds.com Edgewood Sleigh Bed foundation is designed for use with or without a box spring and it has four different height settings that will be useful as your child grows.
The LightHeaded's Underbed Open storage and Twin Trundle Bed can also be purchased for your LightHead Bed. I think I will invest in an Underbed storage for Lex bed as well!
Each bed also comes with its own  LED light panel. Your child will have a remote control for setting brightness, the timer, and a fade-to-off timer option.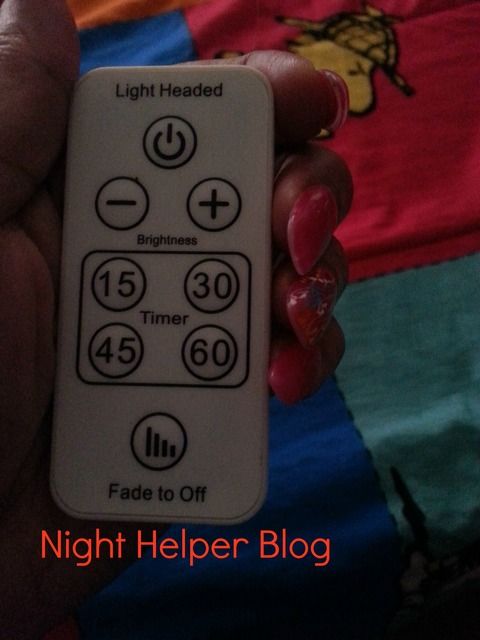 Each image will illuminate your child's favorite HeadLight™ Image, and can act as their own night-light in their room also.
The 12V LED energy efficient lights are safety tested and approved, cost pennies to run and have a life expectancy of 50,000 hours. No noticeable heat or noise; impact resistant. All lighting components ETL safety tested and certified.
Overall I feel as though LightHeaded Beds is a great investment, and will add so much to your child's room. They're classy, sturdy, made with good quality wood, jazzy, unique, and most of all, they will make any child SMILE with joy! Just a grab a good book, turn on your child's illuminating image to highlight the room, and sit back an enjoy!
Now your child can experience the comfort and security of a good night's sleep. LightHeaded Beds.com has been kind enough to offer one of my readers a chance to win the same bed above. USA only ends 5/23, CLICK GIVEAWAY LOGO to enter .
Click on the bed below to place your order and use your %20 savings code:LHBLNH available until 5/5/15

Don't forget to connect with LightHeaded Beds.com via Facebook | Twitter |