Headed Back To College with BrylaneHome 6-Drawer Storage Wardrobe Giveaway!! #BackToSchool
Disclosure: Howdy everyone, I wanted to inform you that I was not compensated for this post. However, I did receive a product and the opinions expressed in this post are 100% my own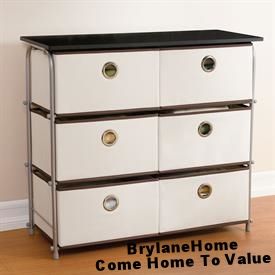 Many kids are headed back to college and we all know those dorm rooms can be very small, so small that it's hard to stay organized!  My oldest kids who attended college has always experienced space problems in their dorm room. Now there's a way for your child to become more organized at school and in their homes with this useful BrylaneHome 6-Drawer Storage Wardrobe Organizer.
Even at home , this organizer can do wonders with helping to keep your personal belongings stored neatly away!  Lately I have been revamping my daughter's bedroom, moving things around, throwing things out and finding places to move some of her clothing and books. It seems as though many of her personal items like, clothing, books, drawing material, shoes and hair accessories are almost out growing her. *wink*
So when I was offered to do a review on the BrylaneHome 6-Drawer Storage Wardrobe I was excited, so excited that I had my husband remove a few of Lex old storage containers out of her room.
When the BrylaneHome Storage Organizer arrived it only took my husband 30 minutes to assemble and before we knew it, everything was ready to be placed in the drawers.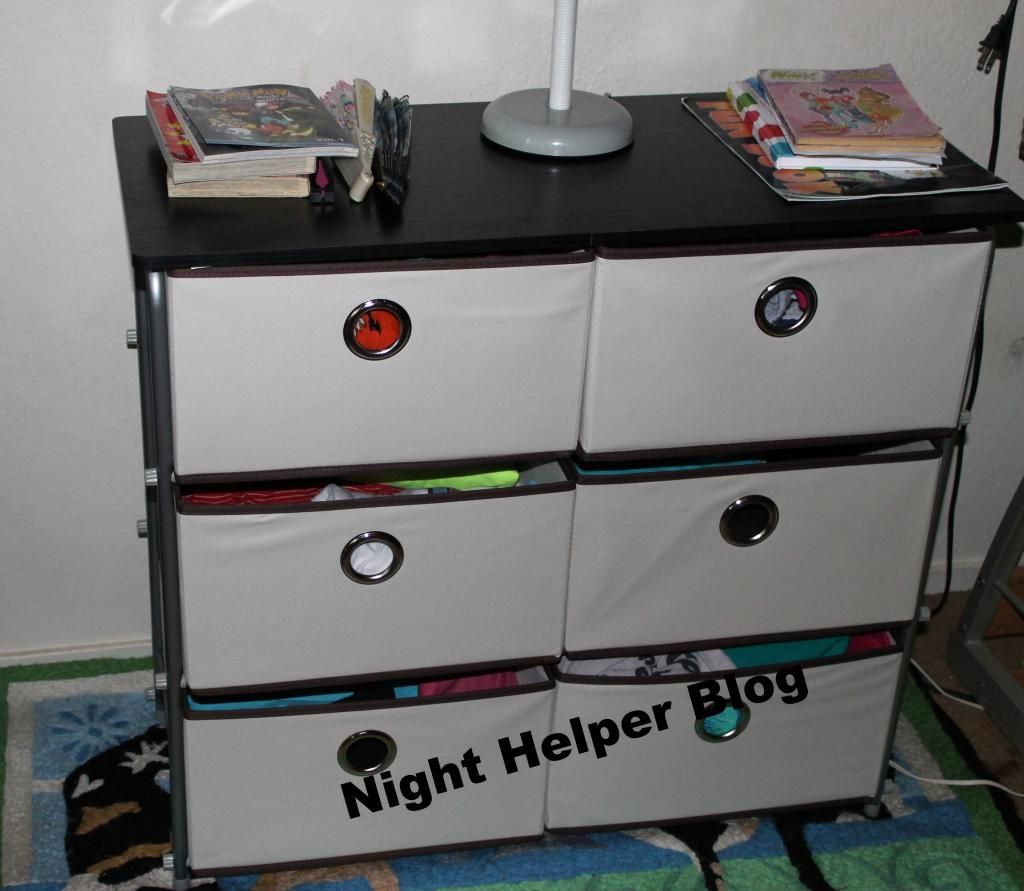 Lex decided she wanted to add some of her summer clothing to the drawers which freed up her other dresser drawers for her to fill up those with more of  her winter and undergarment clothing. We both noticed how much space was inside each drawer, and they are very deep inside too plus she can remove them with ease! No tugging, or heaving lifting like some of her other dresser drawers these just slide right out!
I"m glad she will be able to keep her personal belonging more organized plus she won't have to worry about overloading her other dresser drawers. The storage organizer is very sturdy and the design/ color blends very well with her bedroom décor.
Built with non-woven fabric and a wooden top base, Lex can place her lamp and books right on top which makes those items right within reach.
With a dimension size: 29″H x 14″D x 31½"L , this drawer storage won't take up much space at all you can actually add it to any place in your home like your closet, bedroom, basement or dorm room!
Overall it is the perfect storage organizer for dorm rooms, homes and even small apartments!! You can visit BrylaneHome today to see their selection of Dorm Essential's like bedding, bath & kitchen essentials, as well as laundry & storage solutions that make every day easier!  !
What about you, if you won this awesome BrylaneHome 6 Drawer Storage Organizer where will it go.
Enter here to win, US only ends 8/23
Headed Back To College with BrylaneHome 6-Drawer Storage Wardrobe Giveaway!! #BackToSchool
Disclosure: Howdy everyone, I wanted to inform you that I was not compensated for this post. However, I did receive a product and the opinions expressed in this post are 100% my own