Happy Valentine's Day from Phillips Chocolates! Review/Giveaway!!
HAPPY VALENTINE'S DAY FROM PHILLIPS CHOCOLATES,  BOSTON OLDEST CHOCOLATIER!
When you think of sweet treats this Valentine's Day think of Phillips Chocolates. Their chocolates are made fresh and by hand in small batches everyday to ensure their customers are receiving the best of the best.
Phillips Candy House was founded in 1925 and has been passed down by four generations of chocolatiers! This Valentine's Day they are rolling out a few of their signature chocolates. Made fresh and to impress!!
I was thrilled when I received my samples from Phillips Chocolates, not only was the packaging Beautiful, one sample of chocolates was made just for me. I was able to hand select my own 10 favorite chocolates made by Phillips Chocolates.
That's a plus for any chocolate lover, I rather be able to choose the ones I do like instead of wasting chocolate!
Here are my Valentine's Day Chocolates from Phillips Chocolates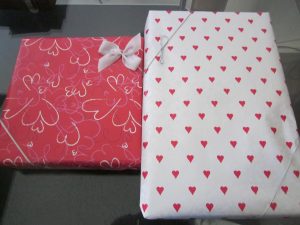 They both were shipped so beautifully with pretty red hearts and cute bows! We opened the larger box first and here is what we saw……
the Valentine Turtle Heart. My goodness we were excited as to how pretty this heart was. You can see all the richness of chocolate flavors from this heart. It was a handmade chocolate heart shaped plague with lots of pecans/almonds/cashew turtles drizzled with white chocolate and small little candy hearts Handmade to please indeed. Can we say MMM, MMM Good!
We just couldn't eat one!
Next was the Chocolate Lovers Dream Heart
Now this heart can be filled with your favorite "Dream Chocolates"! Filled with whatever your chocolate heart desires, here's how! You get to select 10 of your chocolate candies. For example, if you like turtles you can choose from six selections like Dark Pecan Turtle or you can choose Milk Buttercrunch or whatever you like. They have a selection of 25 chocolates.
We have been in chocolate heaven since Phillips Chocolates arrived at our home. Now its your turn. You can win this wonderful Chocolate Lovers Dream Heart just for your special sweetheart!
Thanks again Phillips Chocolates for allowing us to enjoy your handmade sweet treats!
Enter below to win:
I was not compensated for this post, however I did receive a product. The opinions expressed in this post are 100% of my own and any product claim, statistic, quote or other representation about a product or service should be verified by the above mentioned store, PR,or product designer.
Disclaimer Statement