Farm Rich Review & Giveaway
 Farm Rich has some amazing products in your local grocery stores freezer section. Our local Walmart had lots of choices the day I went to buy mine but the ones that won out were Philly Cheese Steaks, Stuffed Pretzel Bites, Mini Quesadillas and Mozzarella Sticks.  We decided to have a small get together one night after work and this was the perfect solution to our meal planning dilemma
I cooked them all in less than 30 minutes in the oven and they were all delicious.  And of course we all had a different favorite, my favorite was the Chicken Quesadillas. They were cheesey, creamy and crispy goodness filled with white chicken.  Three Chicken Quesadillas have 210 calories so not horrible on your diet.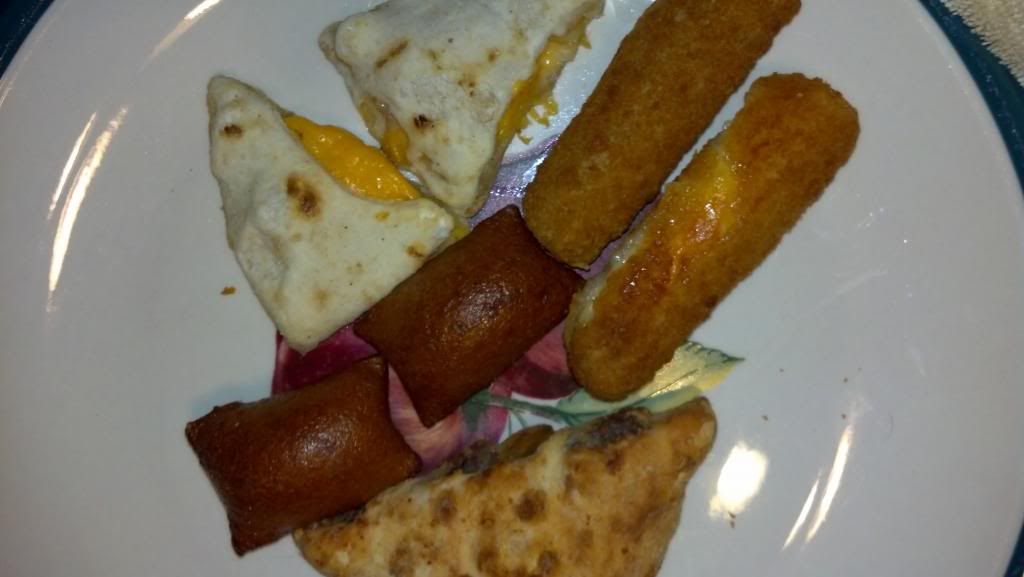 My husband's favorite was of course the Philly Cheesesteaks! They are 2 pieces for only 270 calories and they were the perfect combination of  crust, onions, and beef.  I thought they were perfect little sandwiches and have even bought a couple more bags since then just to have on hand.
The Stuffed Pretzel bites were my daughter's favorite and they were my second favorite. They were the perfect bite size pieces and made me feel like I had been cheating on my diet.  Three pieces is only 110 calories and they were the perfect combination of salty, cheesy and pretzel all rolled into one perfect snack.
The Mozzarella Sticks were my sister-in-laws favorite. They were the perfect mozzarella sticks and 2 sticks is only 180 calories. I ate one and thought they were delicious!! Check out Farm Rich on their website, Facebook, Twitter and Pinterest!!
Now enter to win your own Farm Rich Products on the Giveaway tool below!! Good luck!!
Loading Entry-Form…
Disclaimer Statement
The products in this post were given to me in exchange for my review/opinion by Save More and Spend Less & Farm Rich.   Even though these products were provided to me at no cost, I only personally recommend products that I think will be good for myself and readers. Thanks to Farm Rich for allowing me to review this great product.