Eton FRX3 Solar/Hand Crank Powered Weather Alert Radio review/giveaway!
The weather here has been wicked these last few weeks. We have dealt with lots and lots of snow. Now we have a combination of both snow and high winds. Its been so cold and just the other day we had rain and snow which gave us a wintery mixture that left us without power for a few hours.
I was so glad I had the Eton FRX# Solar/Hand Crank Powered Weather Alert Radio on hand. There is nothing like feeling lost in your home when all the power goes out. I'm not sure if you have ever heard of this wonderful weather alert radio  but I'm here to share with you just how great this product is!
The Eton FRX3 Solar/Hand Crank Powered Weather Alert Radio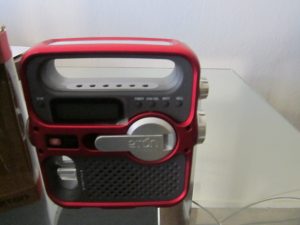 This is one useful radio I think every home needs to have on hand. The Eton FRX3 Solar Hand Cranked Powered Weather Alert Radio is your resource to what is happening in case bad weather occurs.
This wonderful/beneficial radio has so many great features to it, it has a  AM-FM NOAA radio with a alarm clock plus it also has a built-in smart phone charger that allows a 30 second emergency phone call with one minute of cranking. This is one of the best features by far. I have been without power for days and unable to inform my family or hubby because my phone was dead. To be able to alert someone within 30 second is a plus to me. Love that feature!
There are so many good features to this Eton FRX3 wonderful weather alert radio. It has a Glow-in-the-dark panel, and a Aux-input which allows external MP3 player to be connected. So not only do you have the Am/Fm Radio but you can also listen to your favorite music while weathering out the bad weather!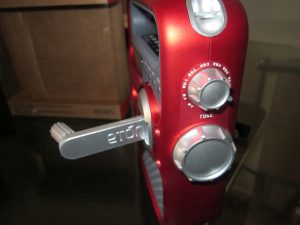 We have stored this radio along with all of our emergency items. I strongly suggest that everyone grab one of these useful radios and add it to your emergency kit. You just never know when the weather may bring on some major outage!
You can find this awesome device from Wind & Weather website. They carry so many wonderful things.
Another good product to have on hand is the Endurance Flashlight Lantern
but hold on, you can even grab this cute cat to give you some comfort while your waiting for the storm to pass by or lights to come back on. This cat is so cute and cuddly!
Super-Soft Cuddly Cat Body Pillow
This adorable fellow can also be found on the Wind & Weather website. They have some many unique things.
I'm sure when you visit them you will see something for your home, garden, patio, weather and jewelry needs..
Gifts ranging from $25-$100+ so don't hesitate visit Wind & Weather today!
Wind & Weather  has been kind enough to offer the Night Helper readers a chance to win the Eton FRX3 Solar/Hand Cranked Powered Weather Alert Radio.
Just enter below and remember you can also connect with them on all their Social Sites;  Facebook , Twitter & Pinterest .
Disclaimer Statement
I was not compensated for this post, however I did receive a product. The opinions expressed in this post are 100% of my own and any product claim, statistic, quote or other representation about a product or service should be verified by the above mentioned store, PR,or product designer.