BrylaneHome Turbo Hand/Stand Mixer Review, just made my baking easier! #Giveaway
Disclosure: Howdy everyone, I wanted to inform you that I was not compensated for this post. However, I did receive a product and the opinions expressed in this post are 100% my own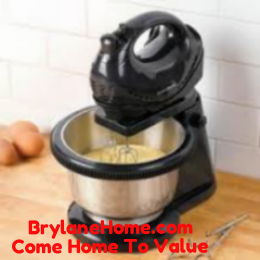 BrylaneHome has me getting ready for the Holidays with their awesome Turbo Hand/Stand Mixer. I will confess it has been a long time since I had a new mixer. I've been mixing everything by hand lately since my poor mixer went bye bye. LOL.
But now since my daughter is taking cooking classes she's been wanting to bake everything she can. So when BrylaneHome offered me the opportunity to review one of their mixers, I selected the Turbo Hand/Stand Mixer. I knew this would be the perfect mixer for her and she would be able to handle it with ease.
First, let me tell you about this nice mixer.
The  BrylaneHome® Turbo Mixer  appliance doubles as a kitchen hand mixer thanks to its detachable power head. It features 5 speeds with turbo, includes 2 chromed beaters and dough hooks. I like the dough hooks these will be great for when I make some homemade bread. I'm sure the hooks will mix the dough with ease. The Turbo Mixer is hand washable, has an ease ejector release, a 2-qt. rotating stainless steel bowl, made of plastic, 200-watts and will fit comfortably in any area of your kitchen with a dimensional size of 14¼"H x 12¾"L x 8¾"W  and yes the color Black will enhance any counter top.
My daughter Lex was excited the moment I opened the box, she put the mixer together, which was easy , gathered her ingredients and starting baking. I knew she enjoyed baking, but wow, the mixer had just arrived lol, she mentioned now is the best time to try it MOM!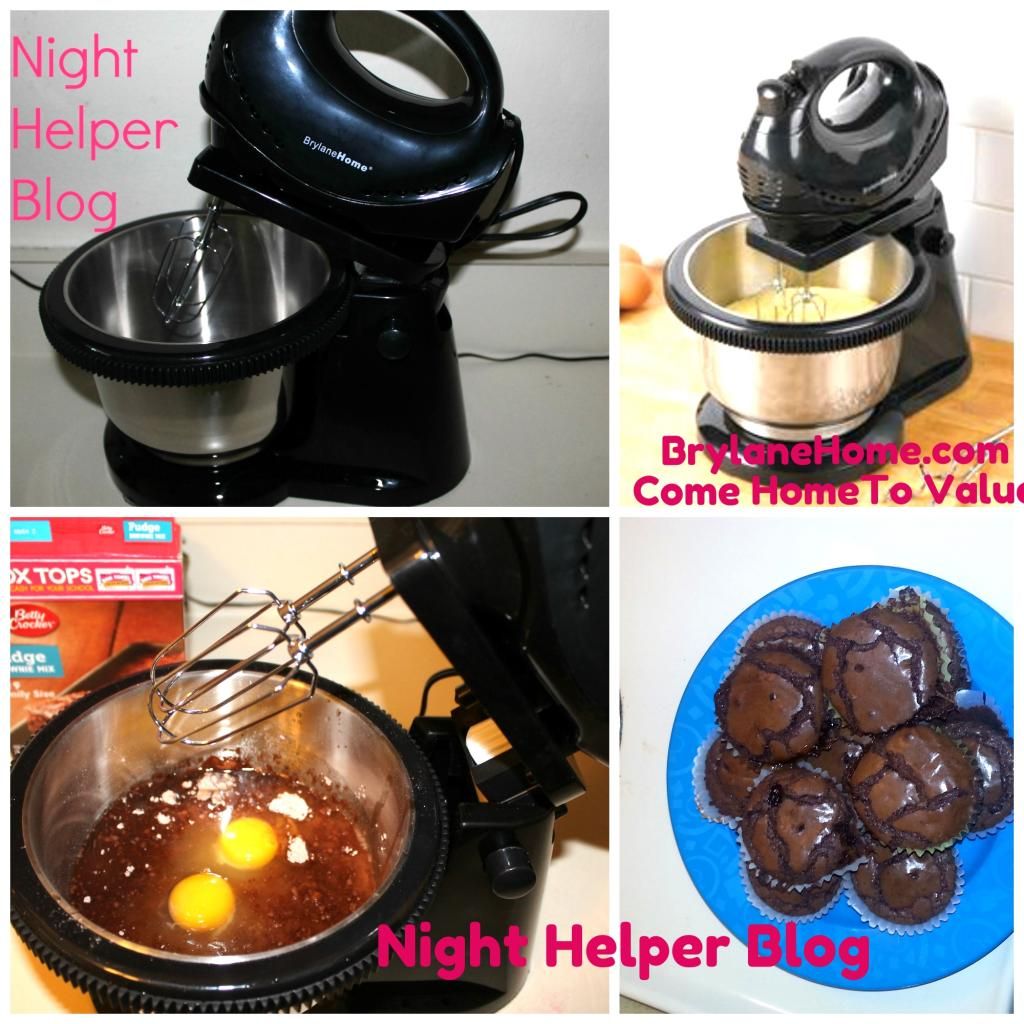 As you see above she placed everything in her BrylaneHome Turbo Mixer, mixed her brownies and placed them in the oven"BAM" they were ready for the entire family to enjoy . I asked her a few questions as to how she liked the new mixer and here is her response:
Me; Lex, How well did the BrylaneHome Turbo Hand/Stand Mixer mix your ingredients?
Lex; Well, mom, the mixer blended all the ingredients very well.
Me; Did you find the turbo speed to mix your ingredients faster than normal?
Lex; Yes, it only took a few seconds to having all the ingredients smooth and ready to place in the oven.
Me; What about inserting the chrome beaters, was it easy for you to lock in place?
Lex; Yes, the beaters were very easy to lock in place and I love how easy it was to detach the mixer power head also.
Me; Overall, what are your thoughts about the BrylaneHome Turbo Hand/Stand Mixer?
Lex; I like it, it was very effective in mixing my ingredients with ease and the mixer didn't feel heavy to me upon use nor did it take me any time in connecting the attachments. I was also able to wash both the bowl and beaters with ease. I cannot wait to bake again, I want to bake my Food & Nutrition teacher a cake one day soon. Thanks BrylaneHome, now I can get ahead of my baking class with our new BrylaneHome Turbo Hand/Stand mixer!
Well, there you have it a review from my teenage daughter. Once again BrylaneHome has made us happy with another great product from their line of appliances. With the Holidays coming soon this mixer along with so many other BrylaneHome products will make a great gift.
Visit BrylaneHome today to see their line of appliances, like mixers, toaster ovens, griddles, grills and much more. Now you know BrylaneHome never leaves us without offering one of our readers a giveaway, enter below to win this awesome BrylaneHome Turbo Hand/Stand Mixer just in time to bake something sweet for the family!
Enter below to win this awesome BrylaneHome Turbo Hand/ Stand Mixer. USA only ends 10/08
Don't you forget to connect with BrylaneHome via Facebook  Twitter and Pinterest ,they love new fans!!!
Disclosure: Howdy everyone, I wanted to inform you that I was not compensated for this post. However, I did receive a product and the opinions expressed in this post are 100% my own